For International Women's Day I would like to celebrate the life of Irena Sendler – sadly she is not someone that I knew personally, but an incredible lady whose life should not be forgotten.
Irene was a 29 year old Polish social worker, nurse and director of the children's department for the Council for Aid to Jews when the second world war broke out. She was born in Warsaw on 15th February 1910 and was the only daughter of a doctor, who died when she was young, a fact that changed her life and taught her the value that 'if you see a person drowning, you must jump into the water to save them, whether you can swim or not'.
The number of challenges she faced would have been insurmountable to a lot of people. Right from the start of WWII, when the Germans invaded her birthplace of Warsaw, she started helping the city's Jews by providing food and water. Once the Warsaw Ghetto was established, however, she started to smuggle out children. The methods she used (smuggling children out through an old courthouse by the ghetto, escaping through the sewers, hiding them in luggage bags and under stretchers) saved the lives of 2,500 children. The children she rescued were sent to numerous different orphanages and religious institutions, using false names, and she kept note of all of their names and that of their parents, to try and reunite them after the war. She buried their names in glass bottles so they were not forgotten.
The challenges she faced speak for themselves, but as part of them she was captured by the Nazis, sent to prison and sentenced to death (though she escaped, and survived the War). She spent the rest of the war in hiding and tried to reunite the children she had saved with their parents, though nearly all of the parents had been murdered during the Holocaust.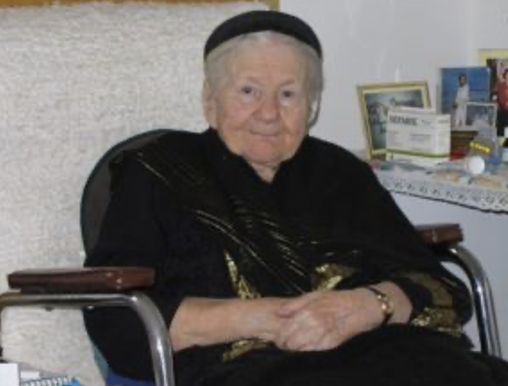 She spent the last years of her life cared for by a child whose life she had saved ( only 6 months old at the time she was smuggled out of the ghetto).
Irene overcame many obstacles and changed so many lives, though she remarked later that 'We who were rescuing children were not some kind of hero – that term irritates me greatly. The opposite is true, and I continue to have qualms of conscience that I did so little. I could have done more, and this regret will follow me to my death'.
It is not just my opinion that the life of Irena Sendler should be celebrated, but that of Yad Vashem, who planted a tree in honour of her life, and recognised her as one of the Righteous Among the Nations.